Reducing Holiday Stress with Pranayama Breath
Happy Holidays, everyone!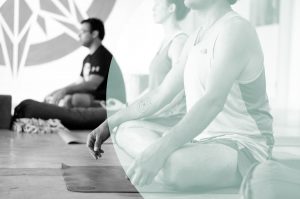 Thank you so much for being a part of the MBS community this year. Every member of our team is so grateful to have contributed in any way to helping you discover your own strength in 2017. We know holiday stress can be intense- I encourage you to continue your fitness routine as one way to overcome it as well as to continue or begin a regular meditation practice.
As a way of demonstrating my gratitude to our community, I will be facilitating a
5:30pm
donation-based, de-stressing
Pranayama
Breath Circle on
December 17th at our MBS Yoga Studio in King William
. This form of meditation can be used in a variety of situations so is particularly great for battling the effects of holiday stress. All proceeds benefit the non-profit, Veterans Yoga Project. Click here for more details and to sign up.
This is not something just for experienced Yoga practitioners or people into alternative lifestyles.
Pranayama breathing
is starting to be widely recognized as one of the most effective forms of meditation not only for what it helps you get rid of but for the focus, calm and overall sense of well-being it can offer after one session. Warning- it can be addictive.
This practice has prepared me for mountain climbing, helps me manage the stress of running a multi-faceted company and maintain the calm and patience needed in my personal life.
Attending this breath circle is a great way not only to release holiday stress and anxiety but also to connect with yourself, your community and any loved ones you choose to bring with you while supporting a great cause. If you are not able to join us on Sunday, however, I do encourage you to look into finding another in town or keep your eye out for our next one.
Wishing you great joy and health in 2018.